The impact of the digital transformation is having huge consequences for work processes and everyday working life. The field of communication and management in particular is witnessing the appearance of new challenges. Successful implementation of this transformation process requires new skills and knowledge.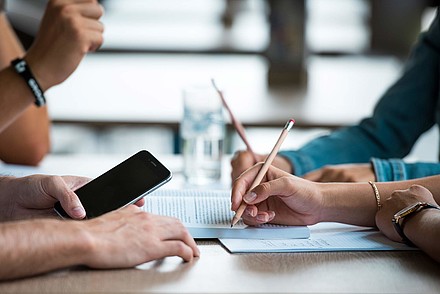 To close the gap in demand for digital communication experts at management level, Salzburg University of Applied Sciences, in cooperation with the IfM - Institute for Management, is offering the two-semester part-time "Digital Communication
This course aims to communicate knowledge and expertise in the following areas:
Consolidation and development of management qualities, particularly social and communicative skills
Leadership skills for the digital transformation
Development of skills in the field of digitisation - Digital Leader
Dealing with new technologies
Planning and control of digitisation and innovation processes and new business models
Planning and implementation of change management processes
Communication in times of crisis and working professionally with digital media
Career opportunities for digital communication experts
Graduates of this course are experts in the field of digital communication, e.g. Chief Digital Officer, Chief Innovation Officer. They may work in small or medium-sized enterprises as well as larger corporations. They focus on organising personnel management in the era of digital transformation. They can develop digital management concepts and implement these at all levels. The course also equips them to be able to communicate properly in times of crisis, to employ appropriate tools and make appropriate use of digital media.
Studies have shown that acquiring skills in these areas will be a key factor for future managers. Learn from the professionals in the communication and management sector. There is heavy demand in the core sectors
Information and consulting
Business and commerce
Tourism and leisure
Industry
Banking and insurance
IT