Incoming Exchange Students: Business Management Degree Programme
Exchange students who want to register for the Business Management programme at FHS must select one module from the Focus Studies pool and complement this with courses from the Extension Studies pool. Within the Focus Studies modules, course timetables are compatible. For courses from the Extension Studies pool, students are required to verify that course timetables do not overlap extensively (more than 25% of class time).
Focus Studies
Please note that only one of the four focus modules à 20 ECTS and not individual courses can be taken:
Fall/Winter Term:
Spring/Summer Term:
Extension Studies
Please choose two to three courses from the modules I. Business Studies and/or II. Language and Culture (max. 10 ECTS).

I. Business Studies

* no timetable overlaps guaranteed


II. Language and Culture
Please note: individual lesson times of courses from this pool may overlap. Accordingly, we recommend postponing the final selection of language and culture courses from this pool to the "Learning Agreement Session" during your orientation week at FHS. Please include a provisional selection of language and culture courses in the learning agreement that your home university countersigns before your mobility starts. If you want to avoid timetable clashes upfront, please only pick courses from the Business Studies lecture pool.
Additional cultural and language courses are offered by the International Office. Follow this link for more information.
Please note that all information on this website and the availability of any course may be subject to change. The course information can change for example in terms of learning goals, weightings of the course components, assignments, testing methods, and required study material. Check the most updated course details with the lecturer at the start of the semester.
A minimum of 8 and maximum of 15 participants are required for the Focus Studies modules.
International Departmental Coordinator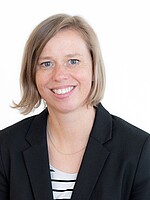 Mag. phil.
International Departmental Coordinator, Business Management
Lecturer, Business Management
International Departmental Coordinator, SME-Management & Entrepreneurship