About the SEM programme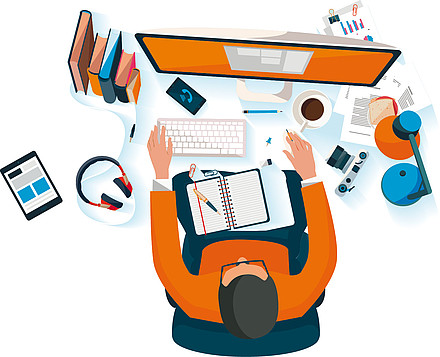 The digital revolution is having a far-reaching impact and requires companies to make swift and adept adjustments. New occupational fields and professions have already emerged and are still emerging that cannot currently be covered by the available resources and skills. There is urgent need for digital experts.
Search engine marketing (SEM) experts, whose primary task is to ensure that a web pres-ence ranks as highly as possible in search engine results, are particularly sought after. To meet the demand for SEM experts and to strengthen the position of Salzburg and Austria as a whole as technology hubs, this high-quality programme has been created to satisfy the need for professionals in this field in the medium and long term.
Companies need digital experts
In the age of information technology, every enterprise needs a web presence, since it very often serves as the first port of call for customers seeking information. However, to generate business potential from their online presence, companies need the knowledge and skills of digital experts, especially in the field of search engine marketing.
The certificate programme for search engine experts conveys precisely the skills that are needed to optimise the content, structure and linking of a web presence to ensure it will be found. A range of modules cover all the key SEO and SEA topics, namely conversion optimisa-tion, content marketing, risk management, analysis tools such as Sistrix and Ryte, web analy-sis, Google web analysis and Google advertising, storytelling, online thinking, programmatic marketing and technical SEO.