Info for Exchange Students
Please be advised that our exchange students usually apply for the winter/fall semester. If you are interested in applying for the spring/summer semester, please inquire directly with the person responsible for study exchange programmes in your home institution.
Kindly note that courses from the 1st, 3rd and 5th semesters are taught in winter/fall. The courses Bachelor Thesis Seminar 1 and Internship are not offered to exchange students.
The info-sheet for winter / fall semester can be found here.
Contact person for academic issues (i.e. course content, schedule, learning agreement):
Ms. Amelie Arrer
International Departmental Coordinator
Email: amelie.arrer@fh-salzburg.ac.at
If you are a degree-seeking international student, kindly contact the IMTE-Office (imte-office@fh-salzburg.ac.at).
International Departmental Coordinator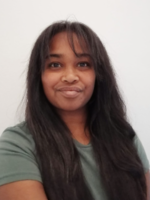 Amelie Arrer
International Departmental Coordinator, Innovation & Management in Tourism