371 Bachelor's students, 95 Master's students and 4 course participants successfully completed their studies at the FH Salzburg in autumn 2021. Numerous graduates celebrated their graduation at the graduation ceremonies, which took place from 9 to 11 November at the Urstein Campus in compliance with the '2 G' rule.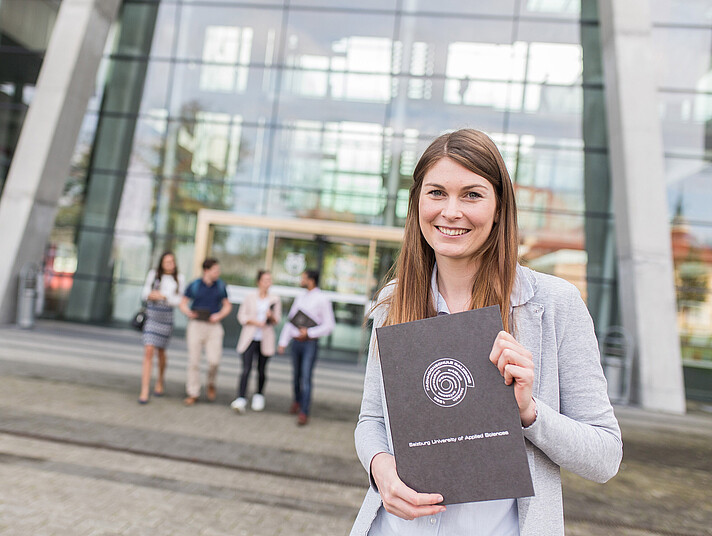 "Graduation ceremonies are an opportunity to celebrate our successful graduates and to remind ourselves of our social mission," said FH Rector Gerhard Blechinger, opening the three-day graduation ceremonies at the FH Salzburg. More than 400 Bachelor's and Master's graduates had already been discharged in the summer.
In addition to family and friends, numerous guests of honour attended the graduation ceremonies - including LAbg and FHS-AR Chairman Hans Scharfetter on behalf of Governor Wilfried Haslauer. "It is a pleasure to see the contribution the graduates make to society and the economy with their education. Companies and institutions need highly trained specialists and managers, especially in difficult economic times." For more than a quarter of a century, the SUAS has made a significant contribution to Salzburg.
IIn the 26 years of its existence, a total of more than 12,000 students have completed their education at the FH Salzburg. "Our Bachelor's and Master's degree programmes offer the best academic education with a high level of practical relevance. Modern infrastructure and a contemporary campus life make the FH Salzburg an attractive place to study. Our alumni are in high demand on the job market and are job-ready," reports FH management Doris Walter and Raimund Ribitsch.