Alumni Club Membership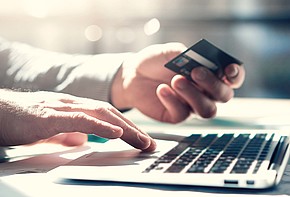 We are excited about the increasing number of graduates who are joining our network, the Alumni Club. In order to offer a quality range of presentations and events, we have decided to levy an alumni membership fee.
With your membership, you are supporting the work of the Alumni Service at the Salzburg University of Applied Sciences (SUAS) and making the most of numerous benefits and a quality range of presentations and events that we are continuously updating and expanding.
Benefits of the Club
Regular newsletter with information on interesting events, lectures and news at the SUAS Salzburg
Regular mailing of the annual report and the research report of the SUAS Salzburg (club members only)
Sending and participation in the annual SUAS Salzburg sports programme (reduced for club members)
Library access and possibility to borrow books
Invitation to symposiums and events at the SUAS Salzburg, e.g. Marketing Symposium, eTourism, Wood Forum, etc. (club members free / reduced)
Invitation and possible participation in internal SUAS presentations (club members free / reduced)
Invitation to Alumni & Partner Events to meet colleagues and teachers and build with partners in the SUAS Salzburg a profitable network (club members free / reduced)
Invitation to exclusive Alumni seminars/workshops (club members free / reduced)
Partners of our Alumni Club
Thalia: 10% discount on your online purchase. (Club members receive a code*).
OVAL Salzburg: 3 Euro discount on tickets (except on cinema tickets) - only valid upon presentation of member card.
Verein Salzburg Süd: Membership card** provides several discounts in "Salzburg Süd" club partners such as Leiner, Indigo, Hellbrunner Wasserspiele, Salzwelten. (Please find the details and club partners here)
Literaturhaus Salzburg: Reduced admisson to events.
Salzburger Nachrichten: Free newspaper-subscription for 8 weeks.***
Die Presse: Newspaper-subscription from monday to sunday, reduced annual costs: € 32,50 per month.***
InJoy Fitnesstudios (Austria): 14 days free training, when purchasing an annual subscription you receive a € 50,- voucher.
Reduced participation at the program Career Center.
U:Book: Discount on several notebooks (twice a year).
Regular mailing of the annual report of FH Salzburg.

* except e-books, gift cards and books that are subject to fixed price
** you will receive the membership card by post with your membership registration
*** registration via SUAS alumni-service
Join the club!
Annual contribution for Alumni Club membership: 40,- Euro/year
Discounted annual contribution for alumni who are still in education/training (e.g. in a Master programme): 25,- Euro/year

You can either choose direct debit or transfer the fee on our bank account:
Bank details:
Alumni-Club Fachhochschule Salzburg
Raiffeisenverband Salzburg
IBAN: AT 90 3500 0000 0302 8099
BIC: RVSAAT2S
After submitting the fee you receive your member card which enables you to benefit from our club partnerships.
The membership period in our alumni club is one academic year (September until August).