You already know exactly what you want to study? Or are you still looking for your dream study programme? Whatever your answer is, here you'll find all our Bachelor's and Master's programmes taught in English language of instruction. Just click through and find out about your future in the presentations and chats via MS Teams!
Online Info-Sessions for prospective Bachelor and Master students on May 7 and 8, 2021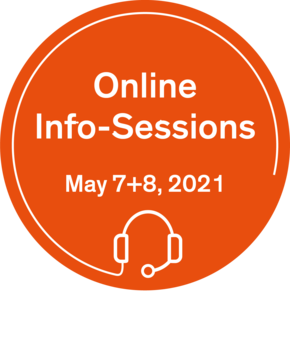 On May 7 and 8, 2021, the online info sessions of the FH Salzburg will take place. Prospective Bachelor's and Master's students can find out about their desired degree programme from the comfort of their own home. Lecturers, programme directors and staff will present the programme in the form of presentations. Afterwards, there is the opportunity to ask individual questions.
Registration for our online info sessions is not necessary. The access links to the MS Teams meetings will be posted here shortly. Participation in the online info sessions is non-binding and free of charge. All you need is a stable internet connection and an up-to-date browser.
Timetable Online Info-Sessions
Friday May 7 , 2021
Saturday May 8, 2021