The human being in the center: This is especially true for our Department of Health Sciences. The need for well-trained experts in the complex and ever-growing healthcare field is enormous. The Department of Health Sciences combines seven degree programs and continuing education courses under one roof, ranging from health care and nursing to biomedical analysis and radiology technology.
Head of Department Health Sciences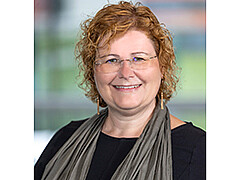 FH-Prof. Mag. Babette Grabner
Head of Degree Programme, Nursing
International Departmental Coordinator, Nursing
Team & Contact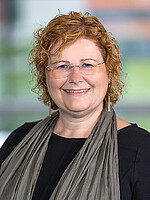 FH-Prof. Mag.
Babette Grabner
Head of Department
Head of Degree Programme Nursing
Head of Acadamic Course Mental Health Nursing (Acadmic Course)
Head of Acadamic Course Child and Youth Care (Academic Course)
Head of Acadamic Course Academic course for the scientific qualification of registered nurses
Head of Acadamic Course Basic module nostrification health care and nursing
Department Health Sciences

Location: Campus Urstein
Room: Wissenspark Techno-Z, 2. OG, Stiege 15/1
Details