We are looking forward to welcoming you at the Salzburg University of Applied Sciences and we will do our best to make your stay in Salzburg a unique study experience and memorable in all respects.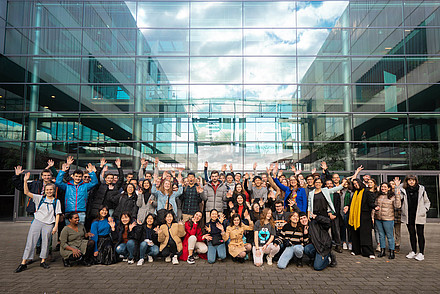 The International Office will assist you in all administrative aspects of your student exchange; the international departmental coordinators of each degree programme are responsible for all academic issues, especially course selection. Within the menu item International Office you will find all staff members responsible for international relations who will answer any requests you might have.
Once you have been nominated as an exchange student by your home university, please apply online.
Further important and practical information can be found in the Incoming Students Guide. This guide amongst others informs about important issues like accommodation, city transportation, cost of living and provides assistance with regard to entry and visa requirements as well as insurance.
As a degree seeking student
The International Office is only responsible for student and faculty exchange with partner institutions. If you are interested in studying at the Salzburg University of Applied Sciences as a regular student, please consult the websites of the individual degree programmes for more information. Here you will also find all the details on the admission criteria and application process as a regular student including language requirements.
Please find further information in the section "Prospective Students" and "International Applicants".
Studying at Salzburg University of Applied Sciences