18:30 - 20:30
Edgar and Peter Schein will be answering questions at the 3rd AGILE EVENING at the FH Salzburg. In a LIVE stream to Palo Alto, we will discuss with them questions about corporate culture: Yesterday-Today-Tomorrow and jointly draw conclusions about the agile transformation of organisations.
Edgar H. Schein is one of the most influential management pioneers worldwide. He is considered the inventor of the "corporate culture" approach, co-founder of organisational development and process consulting. Together with his son Peter Schein, he founded the Organizational Culture and Leadership Institute (www.ocli.org), where he continues to develop his approach of unprejudiced leadership ("humble leadership").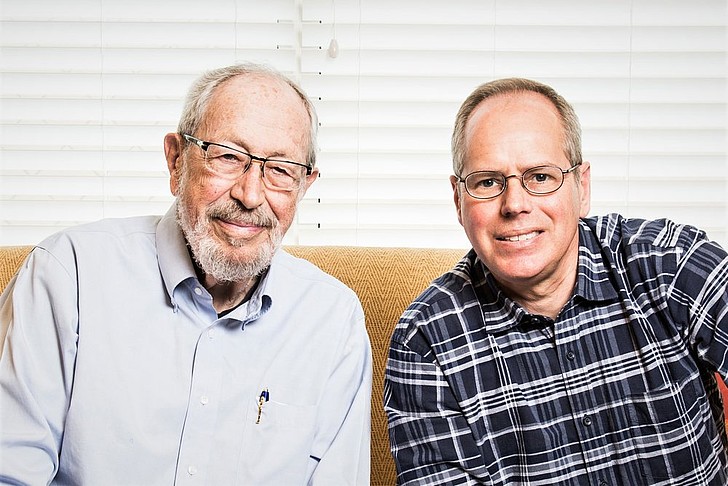 Schedule:
Preliminary: After registration there is the possibility to send questions to Edgar and Peter Schein. These will form the basis for discussion.
18.30: Check in and impulse on "Agile Transformation: Agile Organisational Design - Agile Methods - Agile Mindset".
7.00 p.m.: Live connection to Palo Alto "Dialogue with Edgar and Peter Schein" (conversation will take place in English and will be conducted by the Agile Working Group as well as the students of the FH Salzburg on the basis of the previously sent questions).
20.00 hrs: Review and reflection on the conversation
End 20.30 h
Registrations until 2 May 2021 via eventbrite: https://agiler-abend.eventbrite.at
The link to the collection of questions for Edgar and Peter Schein and the event about ZOOM on 3 May will be emailed afterwards.
An event of the #Agiler.Kreis at the FH Salzburg
Hosts: Herbert Gölzner, Katja Wiedemann, Matthias Csar, Patrick Berger
Tariffs:
25 free tickets for students (first-come-first-served).
Students (of all universities) + teachers/staff of the FH Salzburg: 10 Euro
Participants Early Bird Ticket until 21 April 2021: 39 Euro
Participants: 49 Euro
Photo: Organizational Culture and Leadership Institute, www.scheinocli.org