We are pleased to welcome Brian Hill as a Fulbright Professor at the FH Salzburg. The new colleague from Utah will spend the 2023 summer semester at the Innovation & Management in Tourism program, sharing his expertise in experience design.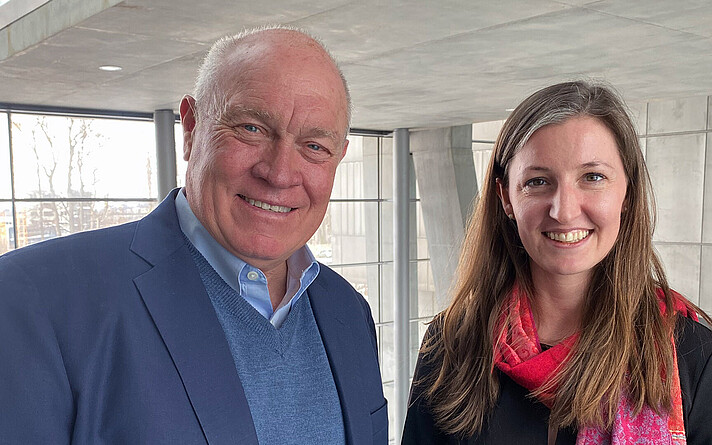 Brian Hill completed his bachelor's degree at Brigham Young University in Utah, followed by a Ph.D. at Clemson University in South Carolina.
His professional career started at the University of Nebraska, and he has now been teaching at Brigham Young University for more than 25 years, where he is a professor of experience design.
A large proportion of the students there come from the USA, so for his time in Salzburg he is particularly looking forward to the international exchange with the students of the English-language degree program "Innovation and Management in Tourism".
He is also looking forward to working with Barbara Neuhofer, with whom he will co-teach the course "Experience Design". In addition, he will take over the courses "Current Issues in Tourism Management" and "Storytelling" of the Master's program.
In addition to being a professor at Brigham Young University, Brian Hill is also chair of the Experience Research Society, the world's first experiential research society. He is also involved in various research projects - his main interest is the design of experiences that create connections between people. He has also developed a theory for this, for which the next step will be an even larger-scale study. Previous research interests have included the role of leisure in strengthening marriages and families, and basic research on measuring family time. He has also been involved in projects dealing with religious tourism, international rural tourism development, and "ideal" recreation experiences.
The Fulbright Program is one of the most prestigious fellowship programs in the world, promoting academic exchange among students and faculty in and out of the United States.