Whether it's smartphones, imaging devices or autonomously driving cars, all of them are powered by algorithms and signal processing concepts. That's why image and signal processing is playing an increasingly important role in the information age, offering creative possibilities to solve the challenges of Big Data. The joint master programme of Salzburg University of Applied Sciences and Paris Lodron University of Salzburg provides you with the professional tools to shape the future of IT, business and society.
Study mode:
full-time
Degree awarded:
Master of Science in Engineering (MSc)
Length of study:
4 semesters
Study places per year:
20
Location:
Salzburg University of Applied Sciences (Campus Urstein) and
University of Salzburg (Campus Techno-Z)
Language of instruction:
English
Tuition:
tuition fee at least € 363,- per semester (up to double amount for NON-EU countries) + € 20.70 student union fee per semester
Download Brochure
Why study Applied Image and Signal Processing at Salzburg University of Applied Sciences?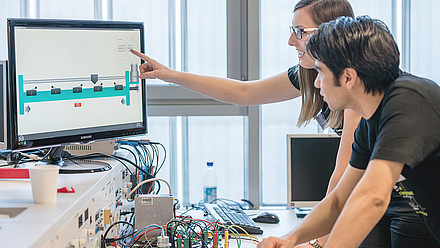 Based on prior bachelor studies, the joint master programme for Applied Image and Signal Processing offers you thorough technical training at the cutting edge of research. With an unprecedented amount of raw data being generated by networked devices for image and signal generation, it has become vital to develop new tools and software programmes to distil useful information.
This master programme prepares you with an advanced ability for modelling, problem solving and optimisation. It familiarises you with formal and methodical basics as well as with diverse fields of application. Highly research-oriented courses and small groups provide an appropriate setting for creating innovative approaches and creative ideas.
Among other topics, you will learn about:
mathematical models and algorithms
geometric modelling
audio processing
digital media formats
IT project management skills
We'd like to point out that after activation data may be sent to third parties. Further information can be found in our
privacy statement.
What you should know about the Applied Image and Signal Processing master programme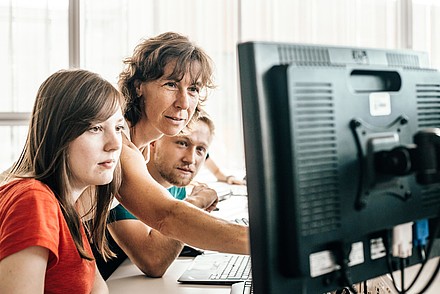 Modules and elective courses
The master programme for Applied Image and Signal Processing provides you with a high degree of specialisation. You can choose one compulsory elective course from each of the two universities and define additional free electives with a total sum of 6 ECTS.
Good to know: While it is recommended to choose a third elective course as your free elective, any lecture held in English at either of the two universities qualifies as a free elective.
As part of your degree specialisation, you can choose from the following elective courses at two universities:
Salzburg University of Applied Sciences:
Medical Imaging
Platform Specific Signal Processing
Data Science
Paris Lodron University of Salzburg:
Biometric Systems
Media Security
Computational Geometry
Machine Learning
Curriculum Structure
From Theory to Practice
The first semester is devoted to a concise study of the theoretical background, the mathematical models and the algorithms used in image and signal processing. The second semester additionally focuses on geometric modelling, audio processing and other media. Starting with the third semester, specific application scenarios are discussed and corresponding technologies are investigated.
Apply your scientific knowledge
Students start research on their master thesis and acquire profound IT-project management skills. The fourth semester is dedicated to the completion of the master thesis. An accompanying master seminar provides the opportunity for scientific discourse by presenting and defending the different approaches and results.
Studying abroad
With English as the language of instruction, the master programme has a highly international outlook. To complement your studies in Austria, you can choose to do a semester abroad at one of our numerous partner universities in the fourth semester.
Career prospects
Having gained the ability to design and implement the next generation of image-guided intelligent systems, alumni of this master programme are in high demand across all business sectors. Attractive career options and interesting job offers in the fields of research, education, IT and software development are waiting for you.