Application Procedure
Fill in the online application and the application form and upload the required documents in appropriate format (please have a look at the table mentioned in the detailed information for international students). Kindly note that only complete applications with all the required documents can be considered for further processing! After we have reviewed your documents your will be informed about our preliminary results and about further steps.
Are you an International Student?
Find more information about required documents, the selection process, the acceptance to the programme and the enrolement.
(pdf, 974 KB)
Do you have any questions?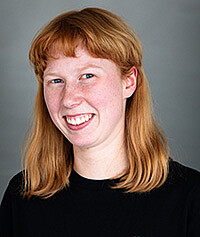 Our colleague is looking forward to hearing from you:
---------------------------------------------------------
Annika Karl
Admission Service
M: office.it@fh-salzburg.ac.at
T: 0043 (0) 50 2211-6060