Even before the start of the summer semester 2023, more than 80 incoming students from 29 different nations were welcomed at the FH Salzburg during the Welcome Days. The International Office awaited them with an extensive program and also connected the international students with the regular students on site.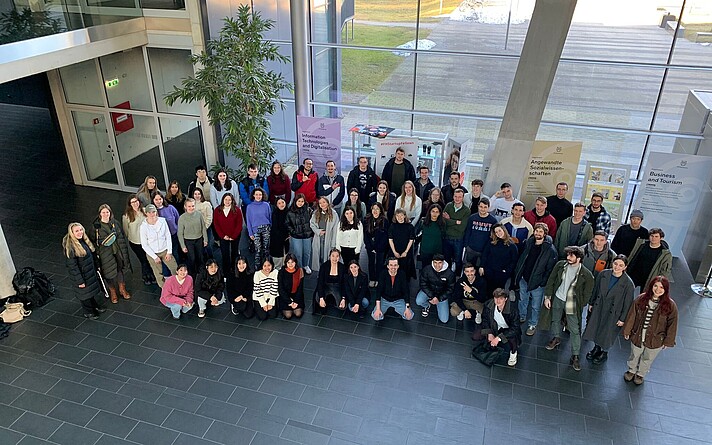 At the "Welcome Days", the new international students who will spend the semester at the FH Salzburg (SUAS) are welcomed with an extensive program. In addition to "Icebreaker" games to get to know each other better, the incoming students also went ice skating and to the Hohensalzburg Fortress together with the ÖH. Particular emphasis is placed on networking between regular and international students. An important part of this is "Tandem Learning" - an informal language exchange at the SUAS. The interest in this is also great this summer semester and about 20 tandem pairs could be formed.
A highlight this year: For the first time, we were able to welcome a student from Hawaii Pacific University, who received the Ernst Mach Scholarship for her semester abroad. The International Office would like to thank the International Academic Advisors of the departments and the buddies for their excellent cooperation and for their help and advice.