Magnus Fischer knew early on that he wanted to become a designer. After studying Design & Product Management at FH Salzburg, he managed to combine creativity, social relevance and economic success.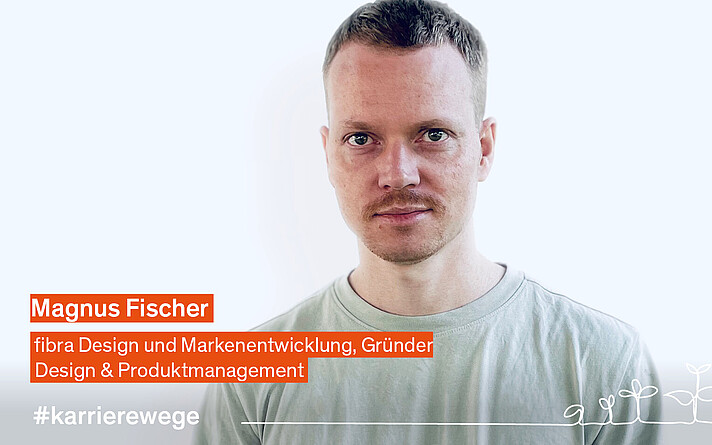 The private brewery Stiegl, Gut Wildshut, the dedicated Bavarian farmers of Voi Guad Bio, the organic cosmetics company Marías, the producers' association Biokreis or the Austrian start-up Keego: Magnus Fischer's client list is full of renowned food and organic brands. Born in Bavaria and living with his family in Elsbethen near Salzburg, he specialises in brand and product development, packaging design and consulting in the organic food sector. A niche that already became apparent during his studies in Design & Product Management at FH Salzburg. "Right from the start, the degree programme dealt with concepts of the circular economy," Magnus tells us. A focus that was entirely to his liking.
Varied…
After completing his A-levels with a focus on economics in Bavaria, Magnus applied at FH Salzburg. "I really liked the combination of creative and business content," he says, explaining his choice. After all, he also wanted to earn money with his talent for creative design and do something socially relevant. "I never saw myself as a breadless artist," he smiles.
In his Bachelor's degree programme, he learned one thing above all: flexibility and openness to new things.
"The studies were incredibly varied: in the morning we built models in the workshop, then in the afternoon we did statistical evaluations or discussed business management topics."
This ability to quickly familiarise himself with new topics and to delve deeper into them now benefits him greatly. "This openness is a big plus of this degree programme," he is convinced.
…and international
In retrospect, Magnus also benefited greatly from the international orientation of the degree programme: "Great importance was attached to us getting out of the Kuchl cosmos. The four-week trip to China remains unforgettable for him. "As a 19-year-old, that made a big impression on me"
A semester abroad in Sweden gave him additional know-how in the field of international marketing. Even before finishing his Master's degree, an internship took him to Hamburg for a few months. After he had his Master's degree in his pocket, he returned there and stayed for six years, working as a designer at the design office "Mutter". The office had hired him because of his focus on the circular economy. In a team effort with his colleagues at "Mutter", he managed to shift the agency's focus towards organic food and sustainability clients in the following years. "It was a very exciting time, I learned a lot there"
In 2018, he returned to Salzburg and started his own business here under the name fibra. "With three small children, I really appreciate the flexibility that my self-employment brings," Magnus says. His clients from the organic food, sustainable innovation and social impact sectors aptly reflect how he would like to position himself as a service provider in the future. He is less concerned with the growth of his own organisation, but rather with using his skills as effectively as possible for a specific group of companies. In almost all of its assignments, fibra works in collaboration with other experts.
Long-standing partnerships in the "old home" of Hamburg and a wide-ranging network within the organic sector help to form the right team for every assignment. Magnus describes it like this: "In order to be able to answer complex questions in the sense of the client, you need many experts at one table. Everyone contributes their special knowledge and in the end everyone has gained new knowledge." Since 2017, Magnus Fischer has also been teaching his own knowledge about recyclable packaging design at the Salzburg University of Applied Sciences. In addition, he has also been working as an external lecturer at the FH Wieselburg since last year. And so that he doesn't get bored, he also organises the Organic Food Camp, which has established itself as a platform for exchange within the industry. His ambition is to further develop this format and expand the existing networks.
And what does he enjoy most in all his activities? "My biggest drive is to use design as a tool to move people to action." Currently, there are many learned patterns that need to be broken up. You can rarely do that with a pointed finger, but very often with subtle messages that design can translate directly into emotions at the level of sensory perception."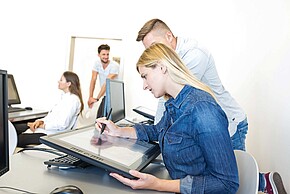 Design & Product Management (Bachelor)
Duration: 3 years (6 semester)
Degree: Bachelor of Arts in Business (BA)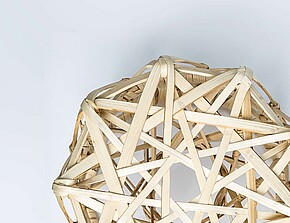 Design & Product Management (Master)
Duration: 2 years (4 semester)
Degree: Master of Arts in Business (MA)