Companies can post job offers on the job and career portal free of charge and take advantage of additional employer branding opportunities. The platform is very well used by FH Salzburg students, 2600 students/alumni are registered users of the platform and use it to search for jobs/internships, view company profiles or register for career events.
The advantages of the platform at a glance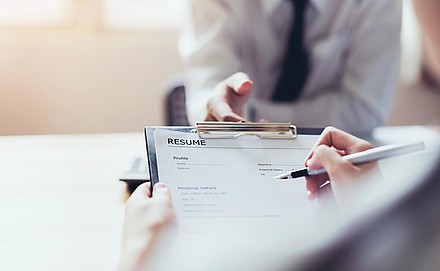 Simple, time-saving posting of job offers: Job offers can be corrected, extended or deleted yourself, time saving through automatically stored company data, simple job search for students and alumni through various filter options.
Possibilities for increased employer branding (PDF, German) - subject to a fee - through: permanent company profile, identification as a partner of FH Salzburg, statistics on job offers, own search option for students, posting of career events.