A group of HCI students developed a prototype for a screenless wearable which enhances the travel experiences for tourists.
The goal of the 2nd GastroHackathon, which took part in autumn 2021 at the Messezentrum Salzburg was to solve gastronomy oriented challenges and create new solutions in a rapid prototyping format. A team of students from the Human-Computer Interaction degree program took up the challenge. In only 24 hours the team developed a novel and futuristic concept for the tourism industry in the near future.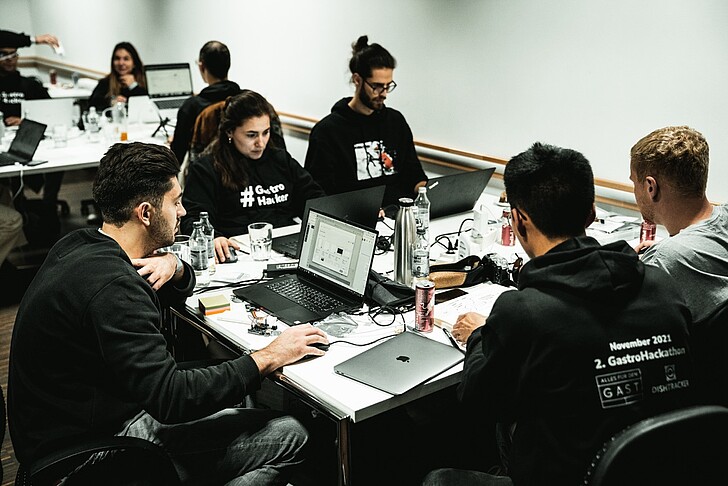 With Wayve the team presents a non-digital approach to "drift" through the city like never before. Thanks to its unique approach to enhance the travel experience, tourists can learn more about the city without using any digital device other than a screenless wearable. They can also meet open-minded locals along the way and interact with them intuitively by simply waving at them. Finally, all these memories can be stored on the phone for later retrieval and reliving the journey in nostalgic fashion.
The user flow describes three basic flows of the most important interactions. These are meeting locals, finding points of interest (POI), and accessing past memories.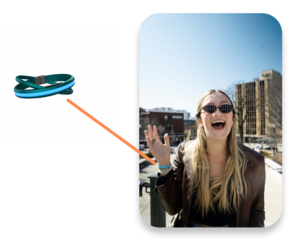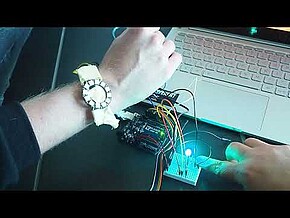 Wearable prototype
To test their design the Wayve team also developed a prototype for the device built on the single-board microcontroller Arduino UNO. The programming language is C++.
The team sees room for improvement in the integration of a vibration motor to promote an intuitive user experience when collecting digital artifacts. In addition, initial user testing is needed to validate the concept. The prototype build is documented on GitHub for further development.