Specialisation Areas
The first two semesters of study provide a sound theoretical underpinning combined with practice-orientation. In the third semester of study, students may select a specialisation area in:
Mechatronics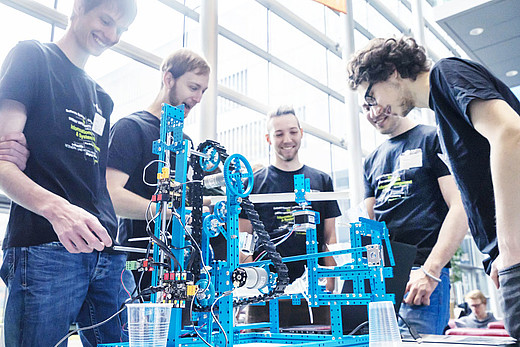 Modern mechatronics combines software with moving, physical components. It creates networked systems that link mechanics, electronics and computer science in many applications: from efficient, high-performance industrial automation to smart everyday devices. You will learn - from sensors to drives to controls - the necessary basics and delve into the planning and implementation of these cyber-physical systems.
Main focus:
Measurement & Control Engineering
Automation & Robotics Applications
Engineering Mechanics & Drive Technology
Media Informatics & Image Processing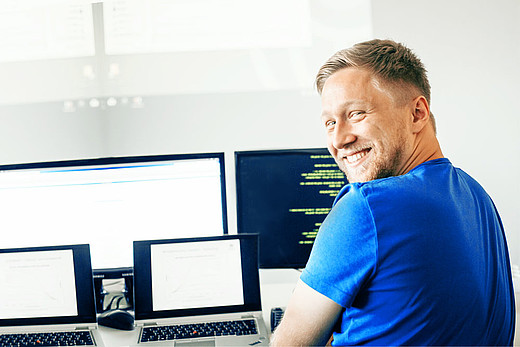 Have you ever wanted to know how your computer or smartphone decodes and plays 3D videos? Have you always wanted to know how objects and faces in your camera shots are recognized and projected into virtual worlds? If you want to find out, the bachelor's specialization Media Informatics & Image Processing at the study programme Information Technology & System Management is the right place for you.
Main focus:
Multimedia Software Development
Applied image processing & optimization
Data-driven real-time applications
Mobile Apps
Network & Communication Technologies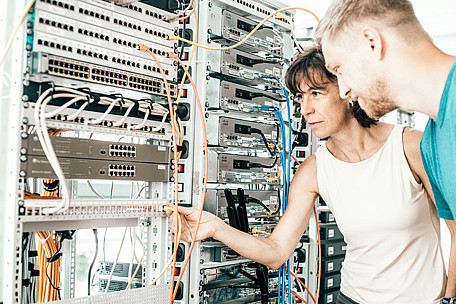 Both privately and in business, we are constantly networked. But how do laptops, servers, smartphones or industrial equipment communicate with each other?
ITS Bachelor in Network and Communication Technology
In the Bachelor's specialization "Network and Communication Technology" you will deal with the planning and implementation of computer networks. You will learn to understand the language of networks and Internet protocols and deal with important topics for securing networks.
The content is closely linked to the official Cisco Networking Academy and enables you to obtain the internationally recognized "Cisco Certified Network Associate" (CCNA) certification. Practical examples and modern equipped labs provide you with the ideal prerequisites for training to become an IT expert with networking skills.
Main focus:
Network management
Network architectures
Mobile technologies
Internet routing & security