Your career opportunities as a graduate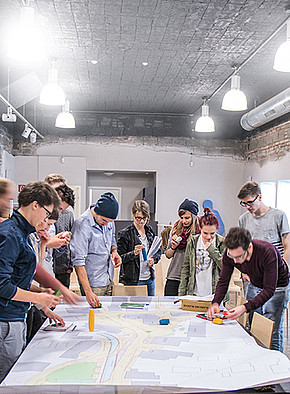 Just as varied as the material wood are the career prospects of our graduates. They range from technological and economic tasks in production plants to planning and building contraction areas of employment right up to different kinds of services such as quality and environmental management, consulting and development.
The course of study Forest Products Technology & Timber Construction educates managers, engineers for industry and construction at home and abroad. Through the close cooperation of this course with companies and the related work in projects and internships, the students have the opportunity to gain insights into leading companies already during their training:
in woodworking and processing companies: the sawmilling & planing industry, wood products, building components
in all fields of timber construction: planning and architecture offices, prefabricated houses, carpentry, construction companies
there are also career opportunities in research & development as well as in the service and retail industry
Would you like to specialise even further or qualify for a scientific career in the field of wood technology? The bachelor's program at the FH Salzburg creates an ideal basis for the advanced master's program in Forest Products Technology & Management.