Tourism is increasingly about how travellers experience places. To react to this changing nature of tourism, the master programme "Innovation & Management in Tourism" equips you with the skills you need to become a highly qualified manager in the international tourism sector. Learn how to identify new trends, meet new traveller demands and become an active contributor to tomorrow's tourism trade.
Study mode:
part-time
Monday & Tuesday lectures from 8am-6pm, Wednesday from 8am-1pm

* We offer 3 extra-curricular tutorials in the first semester. They are held outside of the regular lecture times but highly recommended for our master students.

* 1 - 2 block weeks per semester are possible.
Degree awarded:
Master of Arts in Business (MA)
Length of study:
4 semesters
Study places per year:
34
Location:
Campus Urstein
Language of instruction:
English
Tuition:
tuition fee € 363,- per semester + Euro 21.20 student union fee per semester
Language:
This programme is completely in English.
The language of instruction and examinations are in English.
Download Brochure
Why study Innovation & Management in Tourism at Salzburg University of Applied Sciences?
The master programme at Salzburg University of Applied Sciences addresses the increased expectations of guests in the ever-changing tourism sector. The international, management-based programme familiarises you with new travel trends and equips you with the necessary skills to become a leader in global tourism.
In addition to specialised knowledge in Experience Design, the curriculum also addresses topics such as product development, storytelling, e-tourism, entrepreneurship and other key aspects of the travel sector. To cover a comprehensive range of relevant topics, the master programme is based on the following general foci:
Innovation
Corporate Communication
Applied Research
Practical relevance
Diversity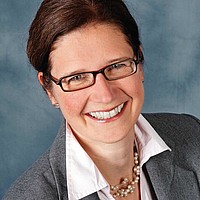 Due to this international management-based Master programme our students shall become inspiring and motivating leaders in the dynamically changing global tourism market.
What you should know about the Innovation & Management in Tourism master programme
Modules and special competencies
To address the most relevant trends and topics of the international tourism trade, the "Innovation & Management in Tourism" master programme is based on three key areas:
Experience Design

psychological & sociological phenomena in tourism
experience design theory, case studies & projects
storytelling
attraction management

eTourism

global impact of new media
social networks & mobile applications
economic & social consequences
eTourism fundamentals, theories & research projects

Entrepreneurship

human resource management & leadership
business development & business planning
change management
business ethics
Insights from a Master student of Innovation & Management in Tourism:
We'd like to point out that after activation data may be sent to third parties. Further information can be found in our
privacy statement.