Our Bachelor's degree in Nursing is highly professionally oriented and closely linked to practical nursing experience. In order to ensure as intensive professional experience as possible, you will complete internships totalling 2300 hours during your studies.
The internships take place continuously throughout the entire course of study and are accompanied by lecturers at the university. During the internship you will learn to carry out procedures of the nursing process independently and theory-based under professional guidance and reflection.
The internships begin in the 2nd semester. There you will get to know different perspectives on the field of action of nursing and gain insight into other approaches to health care.
In the fifth semester, you will devote particular attention to the practical work.
Internship abroad
If you would like to learn more about care systems outside of Austria, you can do so during an internship abroad during your fifth semester. In this case, please get in touch with your international departmental coordinator.
International departmental coordinator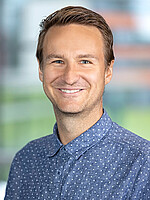 International Academic Advisor
Department Health Sciences