Mobility Documents for Incoming Staff
Before the start of the mobility:
Lecturers and employees of partner institutions but also experts from enterprises are required to submit the following forms at international@fh-salzburg.ac.at:
Short Job Description (areas of interest for the cooperation)
CV
The documents will be forwarded to the International Departmental Coordinator of the respective degree programme.
After the mobility:
Incoming lecturers and employees from partner institutions can obtain a confirmation of stay that is issued by the International Coordinator of the degree programme in question and the International Office respectively.
For matters of accommodation feel free to contact the International Office (Christine Heis).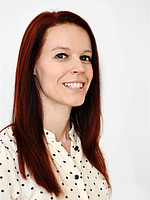 Mag.
Christine Heis
Assistant, International Office
Entry and Residence for Incoming Staff
You can find detailed information on residence permit and issues related to employment law here*.
Further information can be found on the respective OeAD website*.
*Please note: Salzburg University of Applied Sciences will not accept any liability that the content presented by external providers is up-to-date, accurate and complete.
Insurance for Incoming Staff
When you travel to Austria from abroad, you need health insurance coverage that is recognized by the Austrian authorities. A good and affordable option is the Care Austria policy that is provided by the insurance company Care Concept AG and is aimed at all foreign travelers in Austria who stay for a limited period of time (maximum 364 days). There is also the possibility of taking out an insurance provided by the insurance company FeelSafe.
Information on the various rates of Care Concept AG can be found here.
Information on the health insurance FeelSafe provided by UNIQA can be found here.
General information on insurance in Austria can be found here.
Useful Links
The following links might turn out helpful regarding the organisation of your stay: