Mobility Documents for Incoming Staff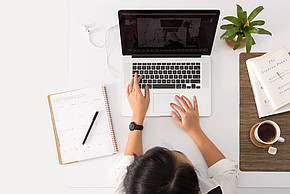 Before the start of the mobility:
Lecturers and employees of partner institutions but also experts from enterprises are required to submit the following forms at international@fh-salzburg.ac.at:
Short Job Description (areas of interest for the cooperation)
CV
The documents will be forwarded to the International Departmental Coordinator of the respective degree programme.
After the mobility:
Incoming lecturers and employees from partner institutions can obtain a confirmation of stay that is issued by the International Coordinator of the degree programme in question and the International Office respectively.
Accommodation for Incoming Staff
For short-term stays in Salzburg one option for incoming lecturers and researchers is the offer of kurzzeitmiete.at. The offered accommodations are fully furnished and equipped and range from simple rooms to luxury penthouse apartments. Upon request following criteria can be specified: time period, number of people, number of separated bedrooms, budget, preferred location, need of parking area and connection to train services (s-bahn). For more information, please have a look at https://www.kurzzeitmiete.at/en.
The guesthouses offered by the Salzburger Studentenwerk are another option for incoming lecturers and researchers. Guesthouses can be rented in the student dormitories Europa Kolleg, Franz-von-Sales Kolleg and Internationales Kolleg. All three accommodations are situated in a calm location in the south of Salzburg. Due to the close proximity to the main road Alpenstraße, there are good transport connections to the city centre of Salzburg, which is conveniently situated and can be reached by public transport in approximately 10 minutes. Along Alpenstraße numerous shopping facilities are located as well as various cafes and restaurants - http://guesthouse.at/en/.
The hotel rooms are fully equipped, predominantly with balcony. Guests of the house can use public transport for free with the Tennengau ticket in the whole region of Tennengau and for transfer in the city of Salzburg. Via the highway A10 and the exit Puch/Urstein, Salzburg and Hallein can be reached within a few minutes. It takes 15 minutes by S-train (3-minute walk to the station) to reach the city center of Salzburg and approx. 25 minutes by bus (1-minute walk to the station). Kirchenwirt Puch is only a one-minute drive/ten-minute walk from Campus Urstein. Room prices upon request per e-mail from the International Office. You can find further information here.
For matters of accommodation feel free to contact the International Office (Christine Heis).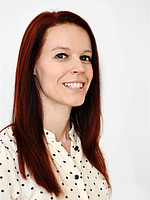 Mag.
Christine Heis
Assistant, International Office
Entry and Residence for Incoming Staff
You can find detailed information on residence permit and issues related to employment law here*.
Further information can be found on the respective OeAD website*.
*Please note: Salzburg University of Applied Sciences will not accept any liability that the content presented by external providers is up-to-date, accurate and complete.
Insurance for Incoming Staff
When you travel to Austria from abroad, you need health insurance coverage that is recognized by the Austrian authorities. A good and affordable option is the Care Austria policy that is provided by the insurance company Care Concept AG and is aimed at all foreign travelers in Austria who stay for a limited period of time (maximum 364 days). There is also the possibility of taking out an insurance provided by the insurance company FeelSafe.
Information on the various rates of Care Concept AG can be found here.
Information on the health insurance FeelSafe provided by UNIQA can be found here.
General information on insurance in Austria can be found here.
Useful Links
The following links might turn out helpful regarding the organization of your stay:
Experience Report
Ann-Kathrin
Mitarbeiterin an der Hochschule Darmstadt
Mein erstes Jobshadowing durfte ich im Juli 2019 an der FH Salzburg absolvieren. Die Organisation wurde über das International Office (IO) der FH Salzburg und dem International Office meiner Hochschule abgewickelt. Meine Anfrage wurde sofort herzlich entgegengenommen und die Kommunikation mit dem IO war eine offene, reibungslose und freundliche Abstimmung, zu meinem geplanten Aufenthalt. Mein erster Eindruck, als ich vor dem Eingang der FHS angekommen bin, war modern, familiär und naturbezogen. Ich wurde freundlich von meiner Ansprechpartnerin im IO begrüßt und habe zunächst ein persönliches Einführungsgespräch erhalten. Der Empfang durch den Bereichsleiter von Hochschulkommunikation & Marketing (HKM) war sehr herzlich und ich habe mich in der Abteilung, auch durch das Team, direkt aufgenommen gefühlt. So, als wäre ich schon immer Teil der FH Salzburg und von HKM. Die Erfahrung, die "eigene" Abteilung an einer anderen Fachhochschule und einem anderen Land zu erleben, werde ich so schnell nicht vergessen. Viele Eindrücke und Prozessideen habe ich mit nach Deutschland und an meine Heimat-Hochschule (Hochschule Darmstadt) genommen. Es war toll sich mit Kolleginnen und Kollegen über Fachthemen auszutauschen und auch eine etwas andere Unternehmenskultur kennenlernen zu dürfen. Ebenso war es etwas erleichternd zu sehen, dass andere HKM mit den gleichen "Problemen" zu tun haben, was viel Mut gemacht hat, um die Problemlösungen eventuell gemeinsam zu finden. Denn Kontakte zu knüpfen und zu halten, dass macht Jobshadowing unter anderem aus!
Der Prozess der Erasmus Staff+ Mobility ist klar und verständlich. Die Dokumente der Beantragung und die Kostenübernahmen verlaufen reibungslos. Erasmus+ stellt einen klaren Ablaufplan zur Verfügung. Über das Mobility Agreement, werden die Ziele des Austauschs individuell vereinbart und festgehalten, sowie die eigenen erwarteten Ergebnisse und Effekte, die der Austausch mit sich bringen soll. Eine An- und Abreise jeweils einen Tag früher und/oder später als der geplante Aufenthalt, werden in den Aufenthaltskosten berücksichtigt. Erstattet werden sowohl die Fahrtkosten als auch die Aufenthaltskosten. Zu Beginn erhält man eine Vorfinanzierung, so dass man nicht in (die volle) Vorleistung treten muss. Somit bleiben die persönlichen Reisekostenabrechnungen nach der Reise erspart. Hilfestellungen durch Erasmus+ sind schnell und präzise. Eigene Wünsche können berücksichtigt und im besten Fall erfüllt werden.
Ich habe mir fest vorgenommen, das war nicht mein letztes Jobshadowing. Die Erfahrung und Kontakte möchte ich über andere Hochschulen und Länder weiter ausbauen.