Incoming lecturers and incoming staff from partner institutions as well as experts from companies have the opportunity to come to FH Salzburg within the framework of an Erasmus+ Staff Mobility. Details about the general conditions and the feasibility of your planned mobility will be provided to you after you have contacted the International Office.
Mobility Documents for Incoming Staff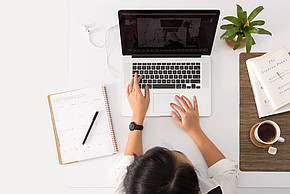 Before the start of the mobility:
Lecturers and employees of partner institutions but also experts from enterprises are required to submit the following forms at international@fh-salzburg.ac.at:
Short Job Description (areas of interest for the cooperation)
CV
The documents will be forwarded to the respective degree programme.
After the mobility:
Incoming lecturers and employees from partner institutions can obtain a confirmation of stay that is issued by the International Office of Salzburg UAS.
Accommodation for Incoming Staff
For short-term stays in Salzburg one option for incoming lecturers and researchers is the offer of kurzzeitmiete.at. The offered accommodations are fully furnished and equipped and range from simple rooms to luxury penthouse apartments. Upon request the following criteria can be specified: time period, number of people, number of separated bedrooms, budget, preferred location, need of parking area and connection to train services (s-bahn). For more information, please have a look at https://www.kurzzeitmiete.at/en.
The guesthouses offered by the Salzburger Studentenwerk are another option for incoming lecturers and researchers. Guesthouses can be rented in the student dormitories Europa Kolleg, Franz-von-Sales Kolleg and Internationales Kolleg. All three accommodations are situated in a calm location in the south of Salzburg. Due to the close proximity to the main road Alpenstraße, there are good transport connections to the city centre of Salzburg which is conveniently situated and can be reached by public transport in approximately 10 minutes. Along Alpenstraße numerous shopping facilities are located as well as various cafés and restaurants - http://guesthouse.at/en/.
The hotel rooms are fully equipped, predominantly with balcony. Guests of the house can use public transport for free with the Tennengau ticket in the whole region of Tennengau and for transfer in the city of Salzburg. Via the highway A10 and the exit Puch/Urstein, Salzburg and Hallein can be reached within a few minutes. It takes 15 minutes by S-train (3-minute walk to the station) to reach the city center of Salzburg and approx. 25 minutes by bus (1-minute walk to the station). Kirchenwirt Puch is only a one-minute drive/ten-minute walk from Campus Urstein. Room prices upon request per e-mail from the International Office. You can find further information here.
For matters of accommodation feel free to contact the International Office (Christine Heis).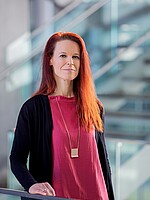 Mag.
Christine Heis
Assistant, International Office
Entry and Residence for Incoming Staff
You can find detailed information on residence permit and issues related to employment law here*.
Further information can be found on the respective OeAD website*.
*Please note: Salzburg University of Applied Sciences will not accept any liability that the content presented by external providers is up-to-date, accurate and complete.
Insurance for Incoming Staff
When you travel to Austria from abroad, you need health insurance coverage that is recognized by the Austrian authorities. A good and affordable option is the Care Austria policy that is provided by the insurance company Care Concept AG and is aimed at all foreign travelers in Austria who stay for a limited period of time (maximum 364 days). There is also the possibility of taking out the health insurance FeelSafe provided by UNIQA.
Information on the various rates of Care Concept AG can be found here.
Information on the health insurance FeelSafe provided by UNIQA can be found here.
General information on insurance in Austria can be found here.
Useful Links
The following links might turn out helpful regarding the organization of your stay: