The tourism industry is a fast-paced and ever-changing economic sector. It takes future tourism professionals with expertise and visions to shape and manage this highly dynamic and exciting field. A degree programme at Salzburg University of Applied Sciences equips you with the skills to cater to the specific demands of this rapidly growing industry.
Study mode:
part-time
Degree awarded:
Bachelor of Arts in Business (BA)
Length of study:
3 years | 6 Semester (180 ECTS)
Study places/year:
35
Location:
Campus Urstein
Language:
English (programme is completely in English)
Lesson times:
Monday to Thursday whole day
+ excursions
Tuition:
363 Euro per semester + Euro 22.70 student union fee per semester
Why study Innovation & Management in Tourism at Salzburg University of Applied Sciences?
Combining theory and practice in an interdisciplinary way, the Innovation & Management in Tourism degree programme provides you with a comprehensive education for the competitive tourism sector.
Whether you're aiming at a career in hotel and destination management, leisure businesses, tourism organisations or eTourism: The study programme is a great choice for tackling the unique challenges of the tourism world. Ge a part-time study programme, It to know the economic and social aspects of the tourism trade and learn how to approach projects on a regional, national and international level. Asnnovation & Management in Tourism gives you the chance to apply your newly obtained skills right away.
The bachelor programme addresses topics such as:
management skills for tourism companies
business management skills
the ability to recognise industry trends early on
the ability to innovate
development and implementation of new tourism offers
use of modern technology (eTourism)
social and intercultural skills
foreign languages
An international outlook: What industry could be more international than tourism? To cater to global developments and to our student body from various nations, the degree programme is taught exclusively in English.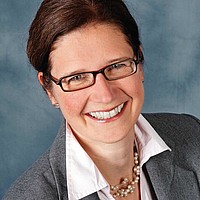 This programme is aiming at future tourism professionals who plan to be leading this rapidly growing economic sector into the future. It combines theory and practice in an interdisciplinary way.
What you should know about the Innovation & Management in Tourism bachelor programme
Core areas of tourism studies
Innovation:
Success in tourism will primarily be decided upon in the future based on innovations.
Management:
In order to successfully and professionally implement new products, strong know-how in the fields of entrepreneurial leadership and marketing as well as effective communication skills are among those competencies which need to appear in a tourism manager's profile.
Social competencies:
Motivation, conflict management, rhetoric and team-playing skills are some of key competencies expected of leaders in this area.
eTourism:
The internet is a vital market place – particularly for touristic information, products and offers – and therefore an important factor for success.
In addition to the comprehensive compulsory curriculum, you have the possibility to specialise in one of two modules during the course of your studies in your third semester:
Work Experiences and Studying Abroad