The study program Innovation and Management in Tourism offers two double degree programs in collaboration with its strategic partners Ritsumeikan Asia Pacific University in Japan and Universitat Autònoma de Barcelona in Spain.
A double degree programme offers students the opportunity to earn two degrees within 4 years of study.
Key data:
Students only pay tuition fees at FHS.
Recognition of courses and ECTS is well-defined in the contract. This means that the transferability of the courses is guaranteed.
Upon successful completion of the programs at FHS and partner institution, students will receive two BA degrees.
Aside from gaining two BA degrees in four years, students will have the opportunity to increase their language competency in English and in Spanish / Japanese, improve their social and intercultural skills, deepen their knowledge about Spain or Japan as a tourism market, as well as strengthen their international network.
APU (Ritsumeikan Asia Pacific University), Beppu, Japan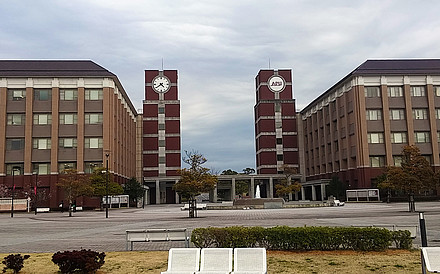 Students finish years 1 and 4 at FH Salzburg (FHS), and years 2 and 3 at APU.
A work placement or internship during the stay in Japan is required. This internship will also be credited towards the work experience requirement at FHS.
Students are required to take Japanese language courses at FHS and in APU.
Courses relevant to the double degree in Japan are taught in English.
Aside from mandatory subjects, students can freely choose subjects of 16 APU Credits based on students' interest.
Application deadline is the 15th of December in the students' first semester at FHS.
Students earn a Bachelor of Social Science after successful completion of APU requirements.
UAB (Universitat Autònoma de Barcelona), Barcelona, Spain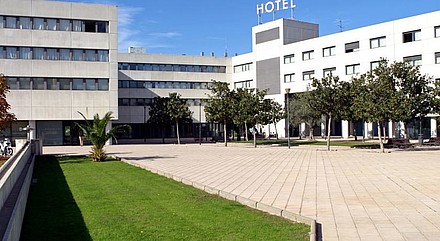 Students complete years 1 to 3 at FH Salzburg (FHS) and year 4 at UAB.
FHS students must return to FHS to take their final oral examinations after they have completed and passed the course of study at UAB.
At UAB, FHS students are required to submit a capstone project in the form of a business plan (Course: Final Degree project, 12 ECTS).
The language of the program at UAB is English. Students have the option to enroll in Spanish language courses.
UAB offers specializations in Tourism Business management, Tourism Planning or Commercialization and Hotel Management. However, it is not mandatory to choose a specialization. Students can choose courses based on their interest.
A work placement or internship (12 ECTS) can be done, instead of a specialization.
Application deadline is the 15th of March in the students' 6th semester at FHS.
To obtain the UAB degree document, FHS students will pay the diploma fee, according to the official costs in Spain. The diploma fee at UAB for 2016-2017 is Eur 218.15.
After successful completion of the programme at UAB, students will gain the title Grado de Turismo.
Contact: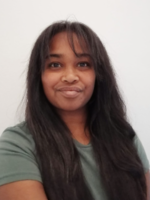 International Academic Advisor, Innovation & Management in Tourism